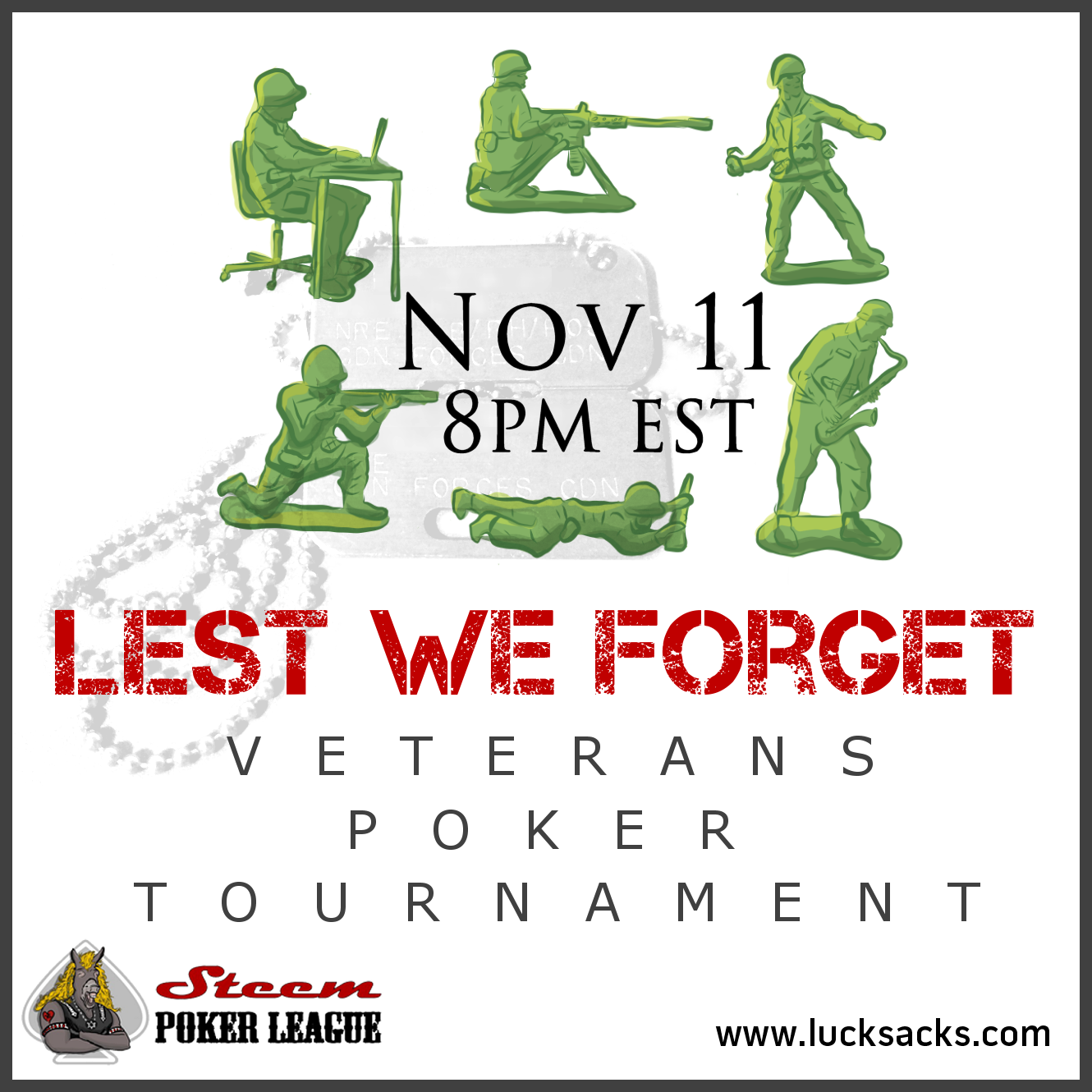 Image from @chairborne's post about the tournament
With Veteran's Day tomorrow, some of the vets here on Steemit have come together to sponsor a 25 SBD free roll poker tournament on Lucksacks in honor of our fallen comrades
Where
The tournament is going to be on Lucksacks.
When
The tournament will start on Nov. 11, at 8 pm EST.
---
Sign up now to take part in the tournament!
This tournament is sponsored by our Steem witnesses who served:
@derangedvisions (witness @c0ff33a), @guiltyparties, @jackmiller, and @themarkymark, and yours truly (witness @noblewitness). Give my fellow veterans a vote.